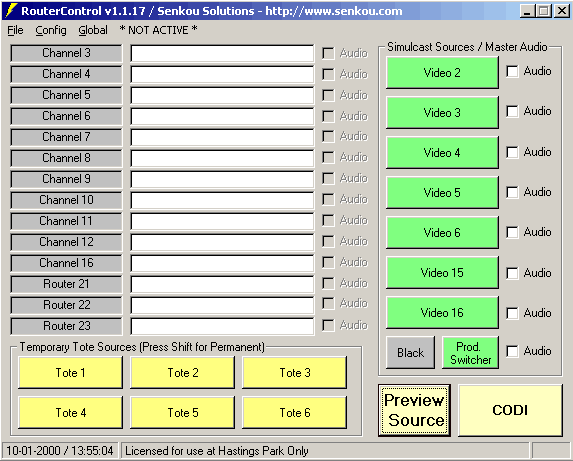 RouterControl v1.1.17
A user-friendly, drag-and-drop RS232 interface for Knox video routing switchers.  Unlike other routing control products, which are complex, and difficult for novice computer users to understand, Senkou Solution's RouterControl is an extremely user friendly application that can be installed and operated with no experience neccesary!
The version displayed here was designed specifically to control routing for in-house racing systems, and allows the technical director to effortlessly control a large number of video sources. RouterControl can be tailored to suit YOUR application!
Key Features Include:
Load / Save Router Configurations
One command drag and drop switching
Easy Audio Control
Ability to name inputs and outputs with custom labels
Automatic Interval switching
And much more!
No longer maintained or available, just part of my tool programming expertise.